My Website
Pour plus d'infos sur le chanteur:
http://www.terrybrivalofficiel.sitew.fr/ # Welcome.F

http://www.facebook.com/pages/Terry-BRIVAL/121324811961

http://www.reverbnation.com/terrybrival

http://www.myspace.com/terrybrival

http://terrybrival.skyrock.com/

http://twitter.com/Terrybrival

http://www.tagged.com/terrybrival

http://terrybrival.musicblog.fr/

http://fr.netlog.com/terrybrival
http://cache.reverbnation.com/widgets/swf/40/pro_widget.swf
http://widget-cf.slide.com/widgets/slideticker.swf

http://twitttab.com/w/twitter.swf?fid=1025256032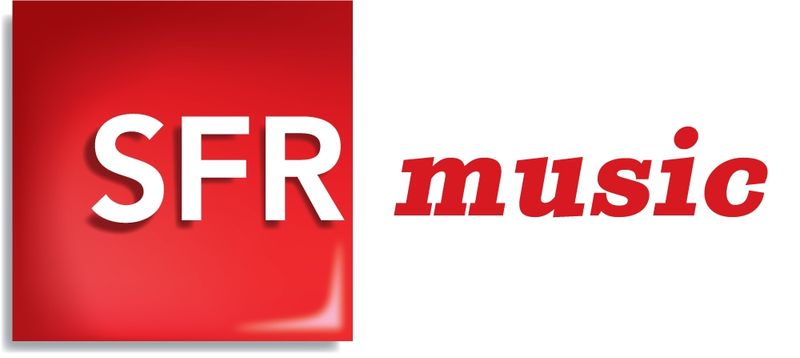 BIOGRAPHY

Born in Paris to parents from Martinique, Brival Terry spent his childhood in Saint-Gratien, a small town in the Val d'Oise in the 95 … At the age of 4 years her mother discovered her talent on a 45 laps of Steevy Wonder titled "I Just Call To Say I Love You", reproducing the same voice of the Anglo-Saxon star … But the revelation was much later in college when Terry starts to hum "I Believe I Can Fly ", the famous R-Kelly, in full voice to his fellow Recess all gathered around him as he never had wanted … Terry's story continues Brival on entering high school, where he he meets Yann S and the 2 Wayz Nikko in a voice exchange during a break one morning … he works with his best friend Yann S to form the duo Players Vocals: an intensive period of hard work, concatenation of hearings, private singing lessons, etc … Until the day when Terry had to opt for a break in his musical career to pursue her studies and make various formations … Only 9 years later, he finds himself in March 2007 in downtown Paris, Yann returning from Guyana and preparing for his album "Open Book" includes Terry in the project without hesitation. The title "Farewell" allowing Terry to accomplish his dream and finally starts his singing career … The positive feedback from the duo "goodbye" were motivated to produce the association S'time Terry Brival. So in late September 2007 that the prod began to refine the album Terry Brival. S'time wanted to create a warm and electric universe around Terry Brival because it has a very powerful voice and melancholy. So for this first installment of the protected S'time has been surrounded by artists of various backgrounds and innovative composers. Nearly eight months of intense collaboration and exchanges rich in emotions! The II Wayz, Scarlette Fuentes, Yann S Eleeza.r, and Sita Bekeno Beensha unhesitatingly responded present to this first. For Choir Linda Rey was essential and Steven Morris, Bea and Ninamazone. The instrumental side, for guitars Thierry Delannay, Louves Denis, Camille brett, Kayneex Nikooo and prod were able to surprise us and make us vibrate! Terry is an artist R'n'B / Gospel at the base, burning desires should be as broad as possible. Therefore the prod appealed to composers Patrice Adekalom, Nikooo prod, Reverse Kayneex, Styley and Henry Placide. The bassist Guy Nsengué collaborated on several tracks and has allowed this album to get a more intense! The mix and recording studio were made at Kas, alongside Mr. Jacques Lomon and some tracks were mixed by el magnifico (Claude). The first single is far from you and we return to dependence.
Each title of his debut album referring to an emotion or event! An album of 16 songs whose desires are burning and confronts us with: Dependency (loin de toi) Depression (Jamais) Love (InMe mwen) feat Scarlette Fuentes Happiness (you and me) obsession (Je t'aime encore) Perseverance (carry on) and Sita feat Bekeno Beensha Curiosity (Candy) feat Yann SL'évasion (ride with me) feat Ayce Jordan II Wayz Weakness (Face à toi) Distress (I love you) Anger (moi trompé) Ignorance (Lueur d'espoir) Indifference (Dis moi) Feat Eleeza.r Distance (Adieu). Contact manager of Terry Brival: manag-art.musique@live.fr..


Scarlette Fuentes sergine Linda Rey EleezaR MadrassProd kazkreole Steven Morris Upcoming … Bekeño – NEW MYSPACE //… Styley Records Patrice ADEKALOM NiKoOo Prod – NEW PRODS… REJS djmike Artist Photography Béa PaulineB. alex zouk DJ WILSON (OFFICIEL) NS EVENTS ALI ANGEL Tina Ly : New Songs Add… Rihanna S. Combs M. Pokora Officielle Sheryfa Luna ( news m… kassav Michael Jackson John Legend – Support dj Lov Shirkan Shirkan Suis-je le gardien de m… President Barack Obama carlous > •٠RuD€ GĭRĻ •٠ < Sand Justin Bieber My Chemical Romance Rihanna Lady Gaga Drake Eminem Bruno Mars Linkin Park